Hey everyone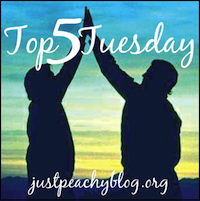 I'm linking up with Rachel from {
Just Peachy
} today for
Top 5 Tuesday
Today I'm gonna be sharing my top 5 Warm Weather shoes - totally appropriate seeing as that it has been actually quite warm and sunny outside for all of April so far!
Boat Shoes - I pretty much wear boat shoes as my every day shoe in spring & autumn - they are just so easy to wear and they go with pretty much everything!
Tan Sandals - they're such a staple - I buy a new pair every year and by the end of the summer I have worn them out!
Wedges - I only ever wear wedges if I'm being made to wear heels - I love the ankle strap on these - and you can't go wrong with navy :P
Black Sandals - I found these on ASOS and thought that they looked similar to chacos - and how comfy do they look?! Super easy shoes to just throw on when the weather is warm!
Espadrilles - I've loved espadrilles for the last few summers - I love how summery they are and how cool they are but aren't sandals - a nice change from sandals :)
What are your Favourite Warm Weather Shoes?
Lemme know in the comments!