Hey everyone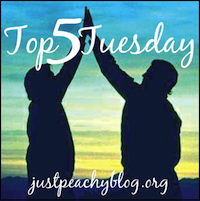 I'm linking up with Rachel from {
Just Peachy
} today for
Top 5 Tuesday
(
can I just say how glad I am that it's back!
)
Today I'm gonna be sharing my top 5 iPhone apps - not going to lie this one is pretty easy for me considering that I don't have many apps on my phone!
So aside from the standard facebook, twitter (
good lord I'm a total twitter addict!
), instagram (
again, a total addict!
), pinterest and tumblr (
both great apps for inspiration!
) here are my non-standard fave apps...
Bloglovin'
- this is the only way that I read blogs now, it's perfect for having all of your blog reads all in one place and new posts conveniently at the top ready and waiting for you. The only issue I have with this app is that you can't comment on posts within the app - you have to open the post in safari to comment - that's a tad too tiresome for me so I tend to just mark the posts that I want to comment on as unread and go back to them on my laptop later.
Hootsuite
- the best app for scheduling tweets re. my blog post! I'm still getting used to it but I'm loving its usefulness!
BeFunky
- the app that I use the most to edit my instagram photos - I love it for adjusting the fill light and brightness :)
Audible
- my most recent app download; it's perfect for entertaining me on the drive to uni. I can't say that it's replaced reading an actual book for me but I do enjoy it whilst driving!
DuoLingo
- after giving up studying languages in favour of my science degree I recently decided to use this app to brush up and keep up with my language skills - it's great and really helpful!
I'm going to give an honourable mention to the only game that I have on my phone...
Infection
- basically you have to infect and kill off everyone in the world - it sounds morbid but it's quite strategic :) Plus I'm a sucker for any science-y game :P
I'm always on the look out for new app recommendations so please leave your fave apps in the comments!
P.S. if you want to follow me on any of my social media apps (I'd love it if you would!) then here you go:
twitter // @belsmay13
instagram // @belsmay13
pinterest // @belsmay13
tumblr // thelifeandtimesofbelle.tumblr.com/